If required, we can set you up with your own dedicated label portal which you can brand as your own.

You can generate free post labels to send to your customers.

You can send the link to your customers for them to generate the labels themselves in their own language
You can embed the label portal on your website.
The Packages are directed to the local in-country Ezi Hub.
Integrations available with various store & order management platforms.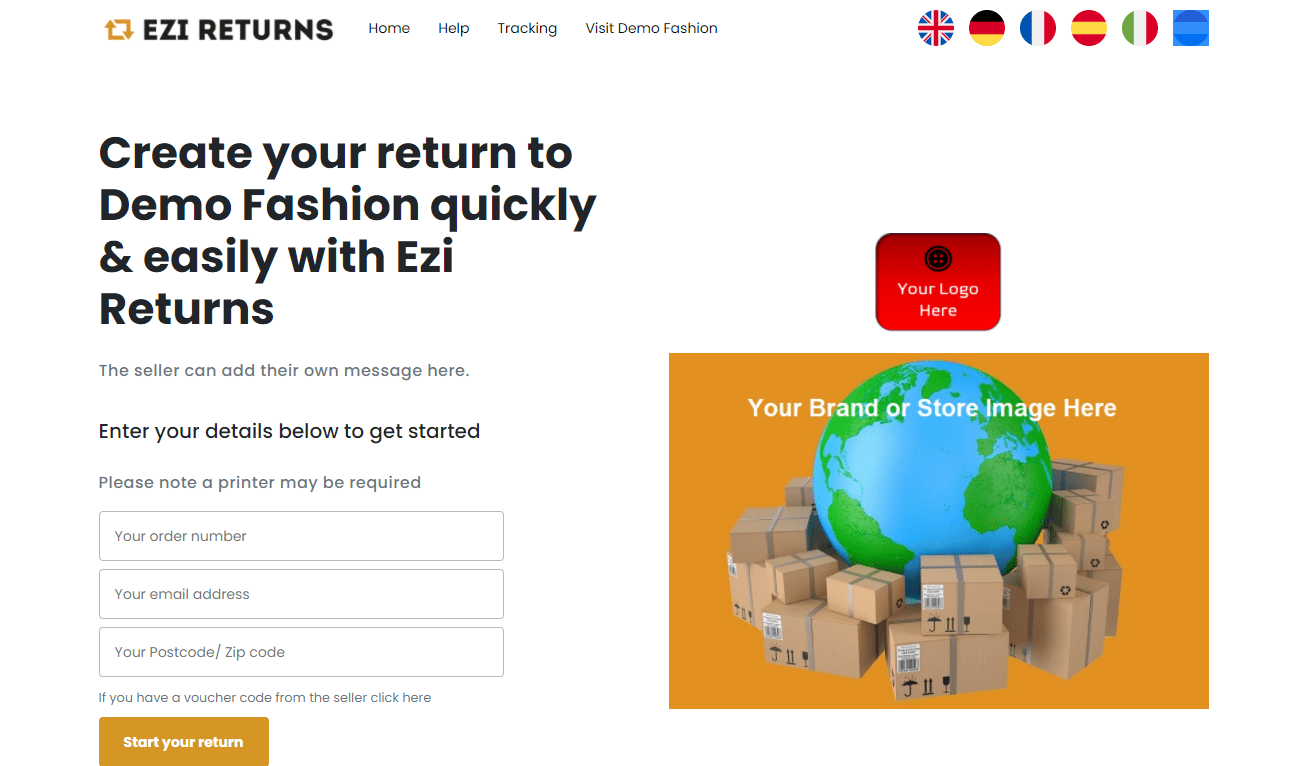 Portal with your branding loads in local language to your customer's location.

Fast, easy and immediate label generation.

Local Drop off points displayed to your customer.

Details are also emailed to customer to print / refer to later.

Customer can track the return parcel from the same portal.

You are charged only for labels used.

Free post, Customer pays or Self Post Labels available.

Europe account holders - Additional Countries available
If needed you can generate return labels in other EU countries where we do not have physical return addresses. These labels are directed back to the nearest Ezi returns hub.
Please note it is not compulsory to use our labels. Your customers can return their unwanted items to us by any postal or courier method.